SooSL Web offers several different dictionaries. When you are done looking at one, and want to look at another one, click

Dictionaries in the menu (top gray) bar.

On a phone or other narrow screen, click

to open the menu and click

Dictionaries.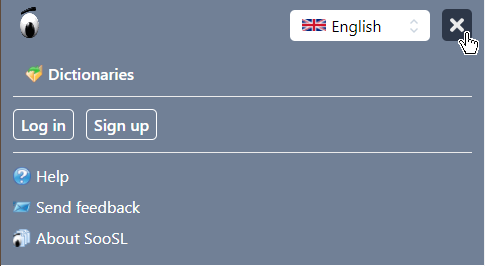 You will see the startup screen again. Then you can choose a different dictionary.
Created with the Personal Edition of HelpNDoc: Free EPub producer