Besides all the signs, a SooSL dictionary project contains some general information, such as:
title of the dictionary

what signed and written languages it includes

who made it

its version number and when it was last changed

how many signs, senses, and glosses are in it
You can see this information in both SooSL Web and SooSL Desktop:
You will see something like this. There is lots of information.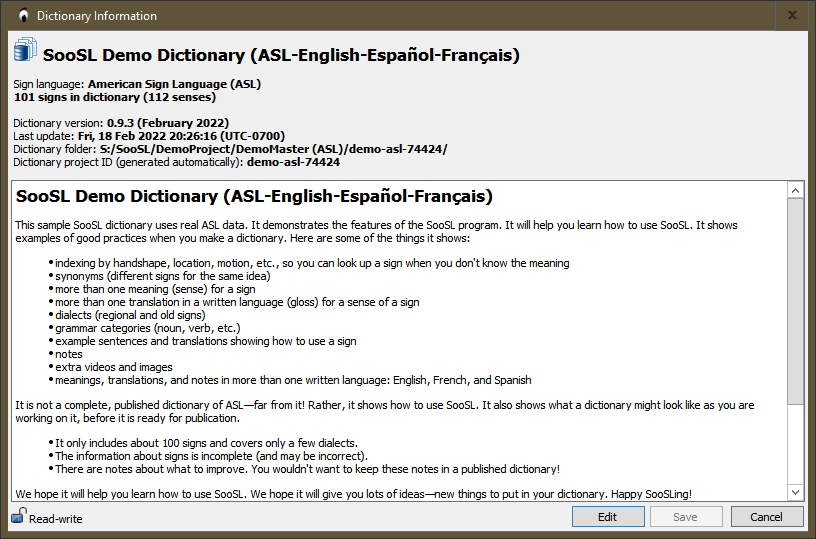 In SooSL Desktop, you can change this information. See the separate help topic about editing general information about a dictionary project. That topic also explains more about each type of information.
Created with the Personal Edition of HelpNDoc: Benefits of a Help Authoring Tool